ABOUT US
Catalyst is an initiative funded by United States Agency for International Development (USAID) under the mSTAR Program to increase adoption of digital payments in India, using a targeted ecosystem approach.
Our vision is to realize an inclusive digital economy that meets the needs of all Indians.

CATALYST IS UNIQUELY POSITIONED TO PUSH THE NEEDLE
Catalyst has three distinct engines of activity, coordinated in a manner in which we hope their sum will be greater than its parts. Our Digital Payments Lab involves implementing a set of coordinated initiatives in a local geographical ecosystem to shift consumer, merchant and supplier behavior from cash to digital payment transactions.
Phase 1
Build digital payment labs in urban and rural geographies to test and to demonstrate workable cash-light systems for consumers, merchants and suppliers, targeting a 10x boost in payment digitization rates.
Phase 2
Institutionalize and scale successful initiatives in close partnership with public and private sector stakeholders, thus crystallizing replicable models for implementation.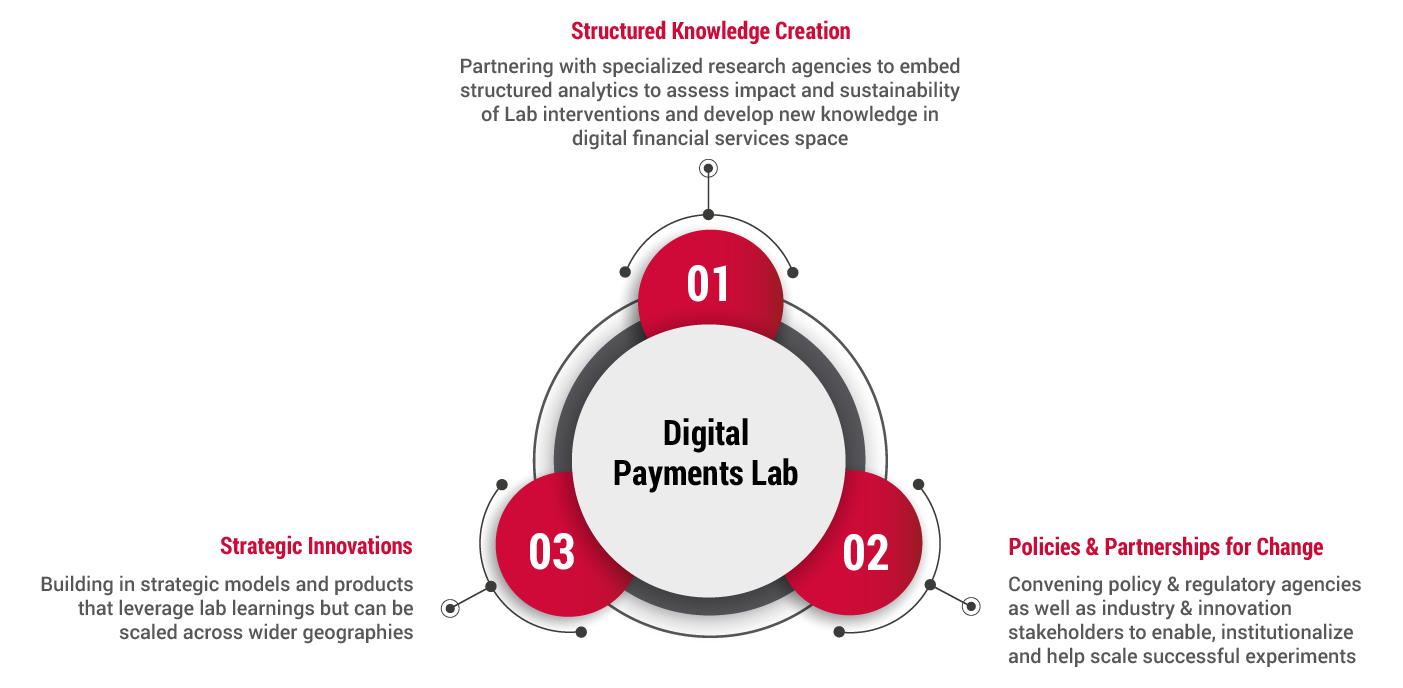 CRACKING THE PAYMENTS JUGGERNAUT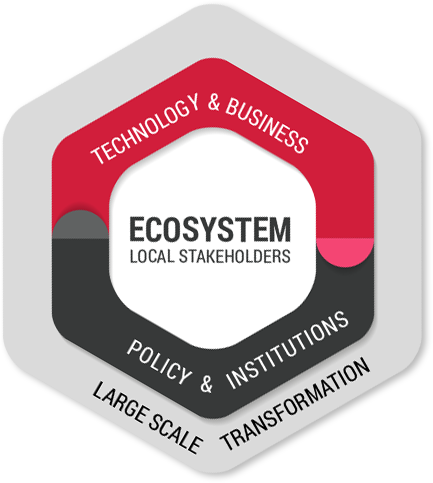 Define
Distinct economic geographies (cities, rural clusters or small towns) where local networks of merchants, consumers, distributors financial services providers, and governments transact with each other
Test
Technology and business models by rolling out initiatives and experiments that combine technologies, business models and institutional innovations to drive large-scale digital payments penetration
Support
Policies and regulations that enable digital payments through analyses and recommendations based on success on the ground
Scale
Successful digital payment initiatives across the country by leveraging strategic partnerships and government programs to inform and institutionalize
OUR ROLE - BOTH THAT OF A SPEEDBOAT AND TUGBOAT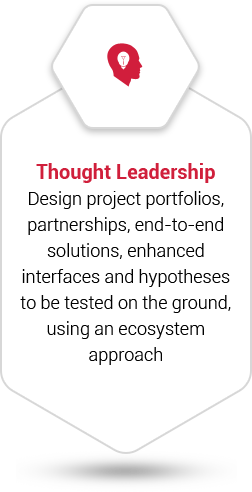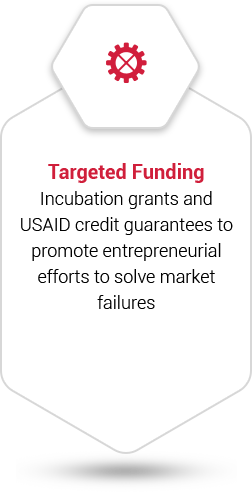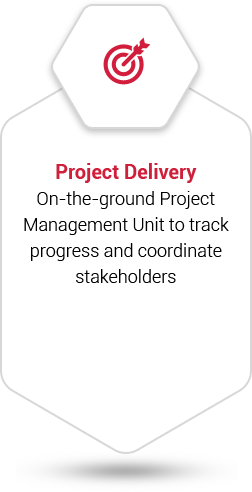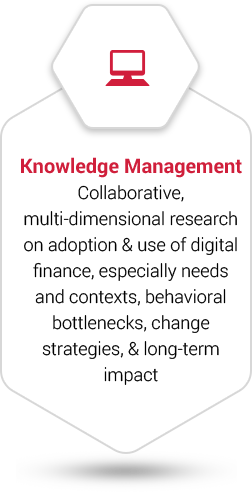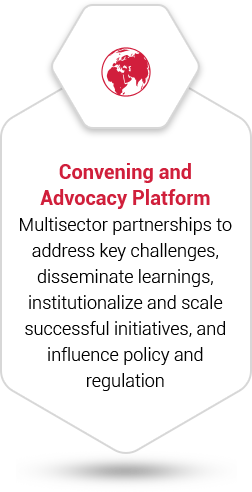 Thought Leadership
Design project portfolios, partnerships, end-to-end solutions, enhanced interfaces and hypotheses to be tested on the ground

Targeted Funding
Incubation grants and USAID credit guarantees to promote entrepreneurial efforts to solve market failures

Project Delivery

On-the-ground Project Management Unit to track progress and coordinate stakeholders

Knowledge Management

Collaborative, multi-dimensional research on adoption and use of digital finance, and its long term impact

Advocacy Platform
Multisector partnerships to address key challenges, disseminate learnings, scale successful initiatives, and advocate enabling policies
EVOLUTION OF CATALYST
In November 2015, the Government of India (GoI) and USAID formalize a partnership to promote interoperable digital payment solutions in India, with the objective to expand merchant acceptance and build consumer confidence towards greater adoption and use of such solutions.
PARTNERSHIPS FOR ACTION
The Catalyst Inclusive Cashless Payment Partnership expands to 200+ organizations including major banks and FIs, telcos, fintech innovators, business correspondents, MFIs, local governments, policymakers, regulators, think tanks & knowledge partners, trade associations, donor and development agencies, and domain experts.
Regulatory Sandbox
Building further on its support to Watal Committee, Catalyst engages with its partner ecosystem to distill a set of case studies that address specific regulatory impediments that are holding back business model innovation in mass fintech applications. Report forthcoming.